our history



DYLUNIO is a company that is part of the Dodecaedro Group, a merger between Dodecaedro Argentina and Dylunio Spain.
This group starts its activities in 1994 in Argentina and in 2001 in Brazil.
DYLUNIO was founded in 2003 in Barcelona and is dedicated to the design and construction of stands for any type of event.
DYLUNIO means "DESIGN" in Welsh and this is precisely our goal, to offer our clients a comprehensive service from creative design to start-up. We guarantee an effective management of all the necessary resources when organizing an event, fulfilling the objectives within the stipulated deadlines.
why dylunio
DYLUNIO is located in Barcelona and offers its services with the same quality and efficiency in Spain as in the rest of the world.
We bet on creativity and aesthetics in the design and construction of each of our stands.
creativity
We innovate, experiment and build stands with an eye on the final success of our clients. We study the identity of each company in order to make it more attractive to both their current and potential customers.
design
We continually seek new visual languages to offer a design that differentiates the brand from our clients, ensuring the visibility and success of each event.
quality
Our products have the necessary characteristics to carry out the needs and expectations of our customers. Our service is based on the ISO 9001 quality standard that guarantees the relevant quality processes for each project.
satisfaction
The satisfaction of our customers is our own, that's why we offer an exclusive design, personalized treatment and continuous attention throughout the process, so that our client can dedicate himself to offer the best service to his client.
recognitions
DYLUNIO has received numerous awards and recognitions throughout its professional career.
EUROAL
2013 Dominican Republic
Best Stand Award 2013
We are very happy with the work done by Dylunio. MMPRC is very satisfied with the quality of the construction we have received and the level of cooperation we have had since the first day of the project. We would highly recommend Dylunio International Exhibitions and Services for events.
FATHIMATH RAHEEL
(Deputy Director Marketing&Public Relations Corporation)
It is very nice to be a Dylunio partner. We do fairs together and we are very satisfied with all the services provided. We are delighted to have its creativity in the design of our stands, the responsibility to work as agreed and an excellent and friendly team that support us during the events. We recommend Dylunio and its team!
MÓNICA TARTARO
(Promotion Analyst Wines of Brasil)
I would like to point out the high participation of the company for more than 2 years. The Dylunio team is very flexible, fast and always find satisfactory solutions for our project requests with their professional knowledge, from the reaction of our request to the delivery of the stand. It is a very competent partner and we intend to continue with our association.
SERAP GARIPOGLU
(Global Marketing Manager)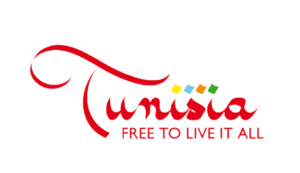 Professional, serious, flexible, creative, attentive and close to their clients: these are the qualifications for the Dylunio team with which we have the opportunity to work with to promote Tunisian tourism in Germany. Thank you very much to all of you and we hope to continue our successful cooperation and teamwork in the future.
LASSAAD CHEBBI
(Stellvertretender Direktor-Deutschland)
Working with Dylunio is an incredible experience. Iis team goes beyond to satisfy our requirements and needs in each exhibition that we participate. The quality of the construction of our stands is always incredible. We have been working with Dylunio for 2 years and we are confident that we will continue our collaboration for many more years.
KATERINA MAVROUDI
(Marketing & Sales Executive)
At the beginning we named Dylunio as our contractor in 2014, since then they are our global partner for the design and construction of stands. Dylunio is always the first one that comes to our mind every time we attend an exhibition.
What they provide us is not only the creative idea, of high quality, but the deep understanding of our needs. Thanks guys!
JEREH
Let's start working on your project
We cover all the services you may need in any event