Since 2003, Dylunio is specialized in the stand design and construction as well as event organization
We have a young, dynamic, multidisciplinary and multilingual team composed of architects, designers, industrial engineers, specialists in marketing, communication and international relations.
We work with a clear objective:
Offer unique and quality projects with personalized attention throughout the process.
"We would like to inform that we are very happy with the work done by Dylunio International Exhibits and Event Services, Spain. MMPRC is extremely pleased with the quality of the construction we received and the level of cooperation we experienced from day one of the project. I would highly recommend Dylunio International Exhibits and Event Services, Spain."
FATHIMATH RAHEEL
Deputy Director Maldives Marketing & Public Relations Corporation
"It's very nice to be partner of Dylunio. We do some fairs together and we are very satisfied with all services provided. We are glad to have their creativity in the layout of the stands, responsibility to work as agreed and an excellent and friendly team who support us during the events. Dylunio is a company very well recommended by us!"
MÓNICA TARTARO
Promotion Analyst Wines of Brasil
"My name is Ms. Serap Garipoglu and since 2013, I'm the Global Marketing Manager of the Rixos Hotels, a Turkish hotel chain, established in 2000. With this letter of recommendation, I especially would like to point out the high engagement of the company for over two years.
The team of DYUNLIO is a very flexible, fast and is always finding satisfying solutions for our project requests. With their professional know how, DYUNLIO is handling since two years our booths for the ITB fair in Berlin. Starting from reacting on our request until delivering the stand, DYUNLIO is a very competent partner and we plan to continue our partnership.
With my best regards,"
SERAP GARIPOGLU
Global Marketing Manager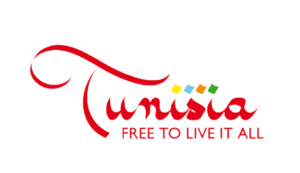 "Professional, serious, flexible, creative, attentive and close to their clients : these are the qualifications of Dylunio team that I have the opportunity and the chance to work with them to promote Tunisia Tourism in Germany.
Thank you so much to all of you and we look forward to continue our successful cooperation and teamwork in the future."
LASSAAD CHEBBI
Stellvertretender Direktor-Deutschland
"Working with Dylunio is an amazing experience. Their team is going above and beyond to satisfy our requirements and needs, on each exhibition we participate.
The construction quality of our stands is always amazing. We are working with Dylunio already 2 years and we trust that we shall continue our collaboration for many years to come."
KATERINA MAVROUDI
Marketing & Sales Executive
"At the beginning we named Dylunio as our contractor in 2014, since then they are our global partner for the design and construction of stands. Dylunio is always the first one that comes to our mind every time we attend an exhibition.
What they provide us is not only the creative idea, of high quality, but the deep understanding of our needs. Thanks guys! Thank you!"
JEREH
Subscribe to our newsletter and we will keep you informed!
We will keep you informed about our news and events