We are a company with more than 20 years of experience specialising in the design and construction of personalised stands for international fairs.
Our aim is to guarantee that the exhibitor has the best experience, ensuring the quality of the entire process, from a distinguished design, premium finishes, punctuality in delivery and a comprehensive service rom our specialist staff who make all requests to the fair organisers and venues, as well as providing all the necessary documentation.
We offer a complete service at fairs anywhere in the world, managing the entire process, before, during and after.
With a local presence in Barcelona and Madrid, our organisation offers a complete stand service for the vast majority of international cities.
We have a multidisciplinary, dynamic and multilingual team made up of architects, industrial designers, marketing, communication and international relations specialists.
We work with a clear objective: managing the ENTIRE process, before, during and after, for each fair anywhere in the world.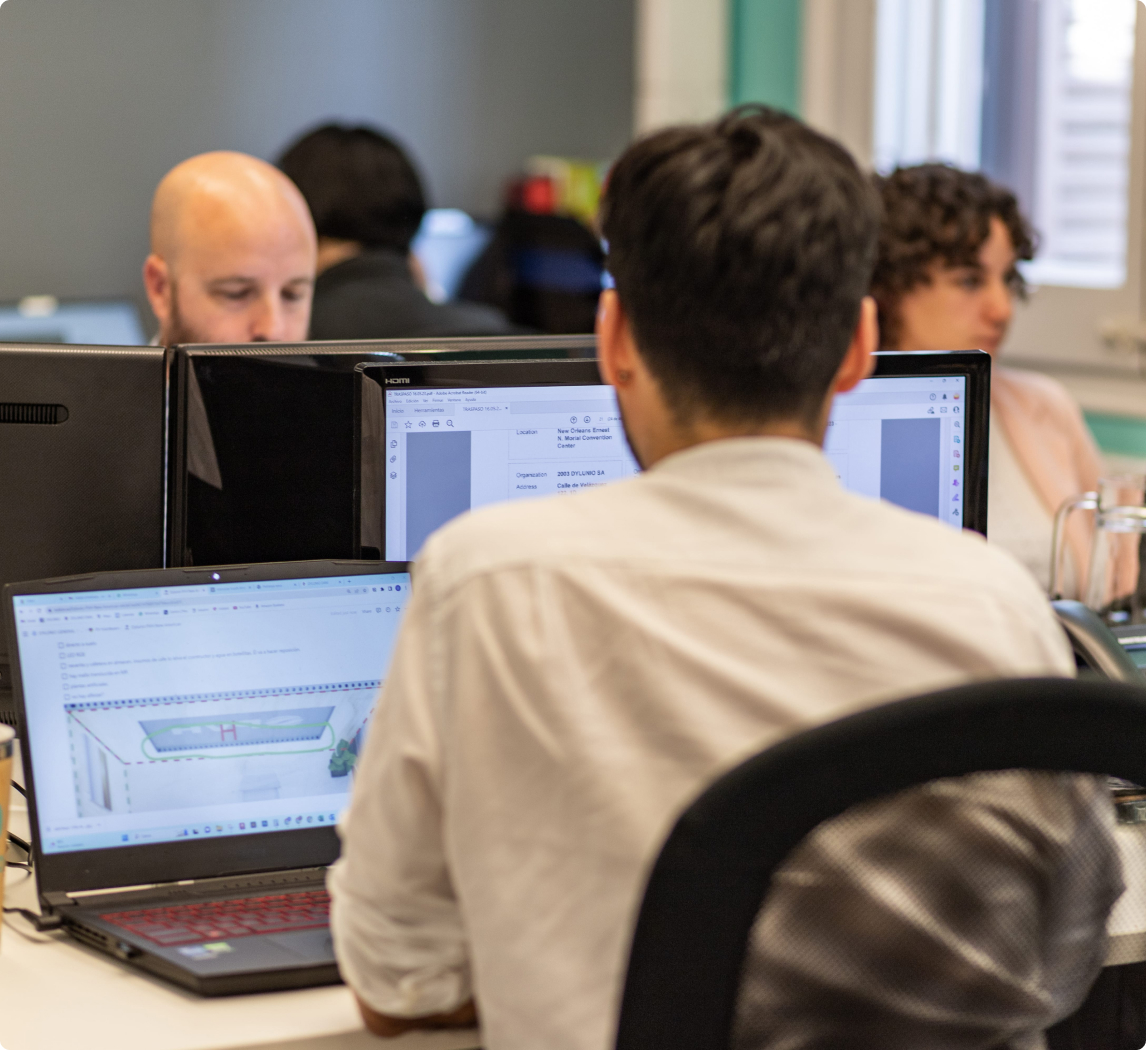 Shall we start a project?