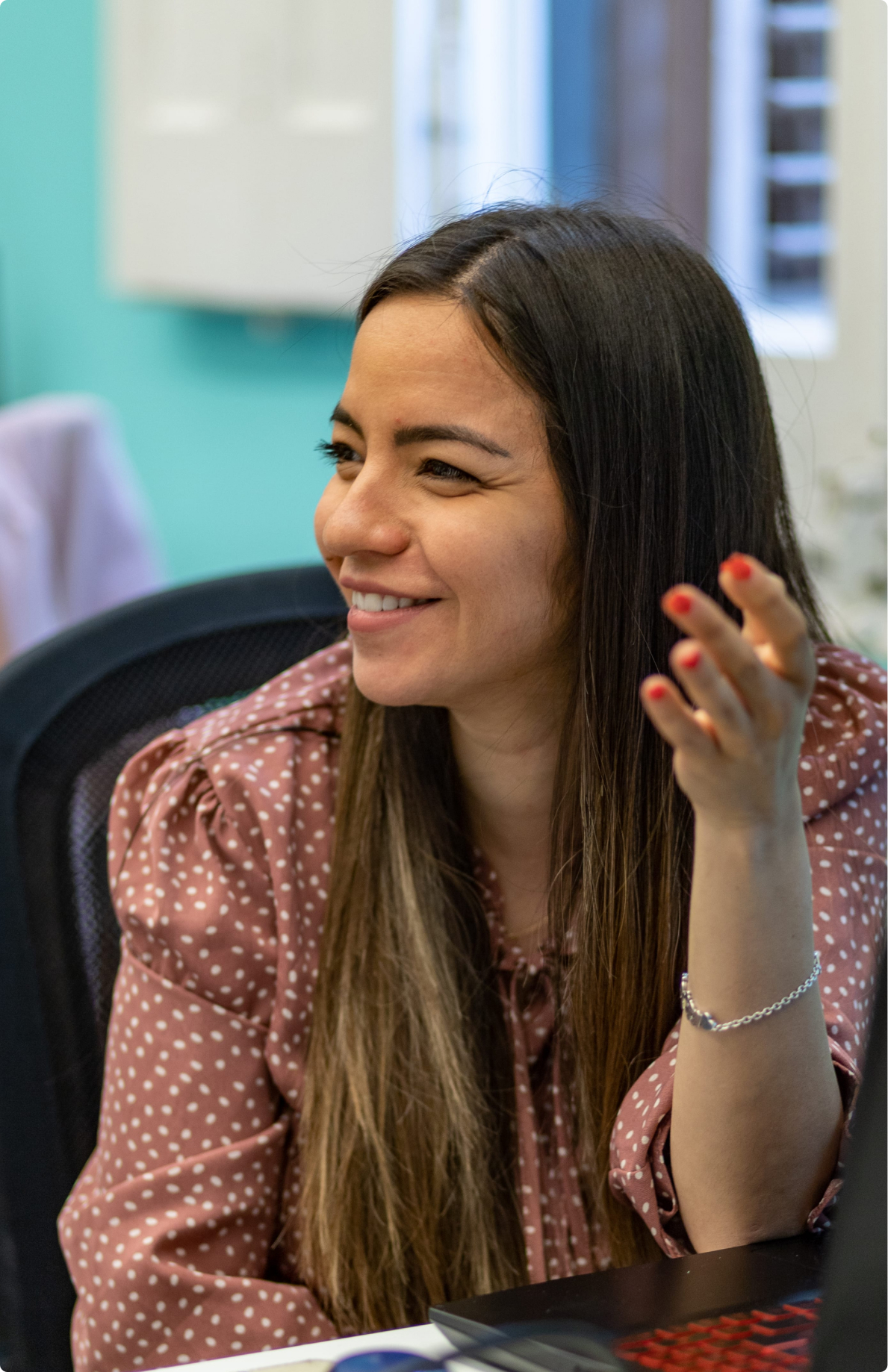 Who we are
We are a company with more than 20 years of experience specialising in the design and construction of unique stands for international fairs.
Our passion is to create innovative spaces that stand out and leave a lasting impression on visitors to the fair. We are proud to offer our customers unparalleled value by providing them with the best design.
On every project, we strive to maximize the visibility of our stands, ensuring they become prominent focal points at the event. We understand the importance of capturing the attention of attendees and generating a visual impact that drives interest in the products and services exhibited.
Our dedication to quality is evident in every aspect of the projects we carry out. We use top-of-the-range materials and have a highly trained team which takes care of every detail, from initial planning to final installation. Every stand we create is a testament to our exceptional craftsmanship and our constant pursuit of perfection.
Custom-built stands for your company.
In addition to aesthetic excellence, we also strive to ensure that our clients' participation at trade shows is profitable. Entendemos que el éxito de un stand no solo se mide por su atractivo visual, sino también por su capacidad para generar oportunidades de negocio y maximizar el retorno de la inversión. Por lo tanto, trabajamos estrechamente con nuestros clientes para comprender sus objetivos comerciales y diseñar stands que no solo sean visualmente impresionantes, sino también funcionales y estratégicamente diseñados para atraer a su público objetivo.
In short, our company stands out for its commitment to offering the best design at international fairs. From the visibility of our stands to the quality of our executions, we strive to exceed our clients' expectations and make their participation in trade shows successful and profitable.
Trust us to create a unique stand that really makes a difference and gives you a competitive advantage in the global market.
Why choose Dylunio as a trade fair stand company?
At Dylunio, we understand the challenges and complexities that it entails for companies to participate in international fairs and events.
With our 20 years of experience in the design, manufacture and assembly of exhibition stands, we offer a wide range of services and solutions so that you can exhibit with complete peace of mind and stand out at international fairs.
Our experience has allowed us to perfect our skills and knowledge in the field of international fairs. From conceptualization to installation, we take care of every aspect of your trade show participation, ensuring you focus on your business while we take care of the logistical and exhibition details.
Our team of experts will work closely with you to understand your specific goals and needs. We design custom stands that reflect the brand identity and stand out from the crowd. We ensure that every aspect of the stand, from structure to lighting and graphics, is carefully designed to attract the target audience and maximize the impact of your presence at the show.
In addition to our focus on stand design and construction, we also provide comprehensive logistics solutions for international companies wishing to exhibit in Barcelona and Madrid. We have a network of local suppliers and partners in both cities, which allows us to offer transportation, storage, assembly and dismantling services for stands with efficiency and professionalism. We take care of all technical and operational aspects to ensure a hassle-free experience when participating at the fair.
Stands for international fairs in Barcelona and Madrid
Our experience in Barcelona and Madrid allows us to make the most of the opportunities that these cities offer as destinations for international fairs. We understand convention centres and local regulations, allowing us to easily adapt to each location's specific requirements. Whether you need a stand at the Mobile World Congress in Barcelona or the International Tourism Fair in Madrid, we can offer solutions tailored to your needs.
At Dylunio, we are proud to offer a comprehensive and personalized service to help companies exhibit at international fairs with complete peace of mind. Our experience, knowledge and commitment to excellence make us your reliable partner in the creation of stands and logistical solutions for fairs in Barcelona and Madrid.
Shall we start a project?